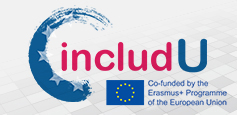 Asderaki, F. and Markozani, E. (2018)
"Enhancing the Intercultural skills and European values in the European Youth through European projects:
the case of the Jean Monnet Program IncludU"
Research conducted in the framework of the Erasmus+ Jean Monnet project "Include European Union's Values" (2016-18) Ref. Project: 575179-EPP-1-2016-1-EL-EPPJMO-PROJECT This project has been funded with support from the European Commission. The European Commission's support for the production of this publication does not constitute an endorsement of the contents, which reflects the views only of the authors. Also, the Commission cannot be held responsible for any use of the information contained therein.
---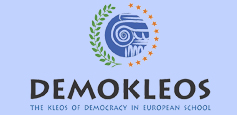 Ανίχνευση τάσεων Πολιτικού Εξτρεμισμού σε μαθητές/τριες Β/βάθμιας Εκπαίδευσης σε σχολεία της Ελλάδας και της Κύπρου
Επιστημονική Υπεύθυνη: ΑΣΔΕΡΑΚΗ ΦΩΤΕΙΝΗ, Επίκουρη Καθηγήτρια, Έδρα Jean Monnet στις Πολιτικές Εκπαίδευσης, Κατάρτισης, Έρευνας και Καινοτομίας της Ευρωπαϊκής Ένωσης, Τμήμα Διεθνών και Ευρωπαϊκών Σπουδών Πανεπιστημίου Πειραιώς
Επιστημονικός Σύμβουλος Επί Θεμάτων Εξτρεμισμού και Πολιτικής Βίας: Δρ. ΧΑΡΑΛΑΜΠΟΠΟΥΛΟΣ ΝΙΚΟΛΑΟΣ, Πανεπιστήμιο Πειραιώς, M.Litt University of St. Andrews
Επιστημονικός Σύμβουλος επί θεμάτων Στατιστικής Ανάλυσης: ΔΡ. ΑΘΑΝΑΣΙΟΣ ΣΑΧΛΑΣ
Η έρευνα αποτελεί μέρος του Παραδοτέου Πνευματικού Προϊόντος 18, «Εξτρεμισμός και Πρόληψη: η Αναγκαιότητα της Δημοκρατικής Αφύπνισης και του Πολιτικού Γραμματισμού στη Σχολική Εκπαίδευση» Erasmus+ / Βασική Δράση 2, Συνεργασία για Καινοτομία και Ανταλλαγή Καλών Πρακτικών στη Σχολική Εκπαίδευση, DEMOKLEOS (2015-2018): Ξανασκεφτόμαστε τη Δημοκρατική Αφύπνιση και τη Συλλογική Ευθύνη για μια ολιστική προσέγγιση του σχολείου» (No agreement: 2015-1-EL01-KA201-013930 financed by the European Commission as part of the Erasmus Plus Programme)