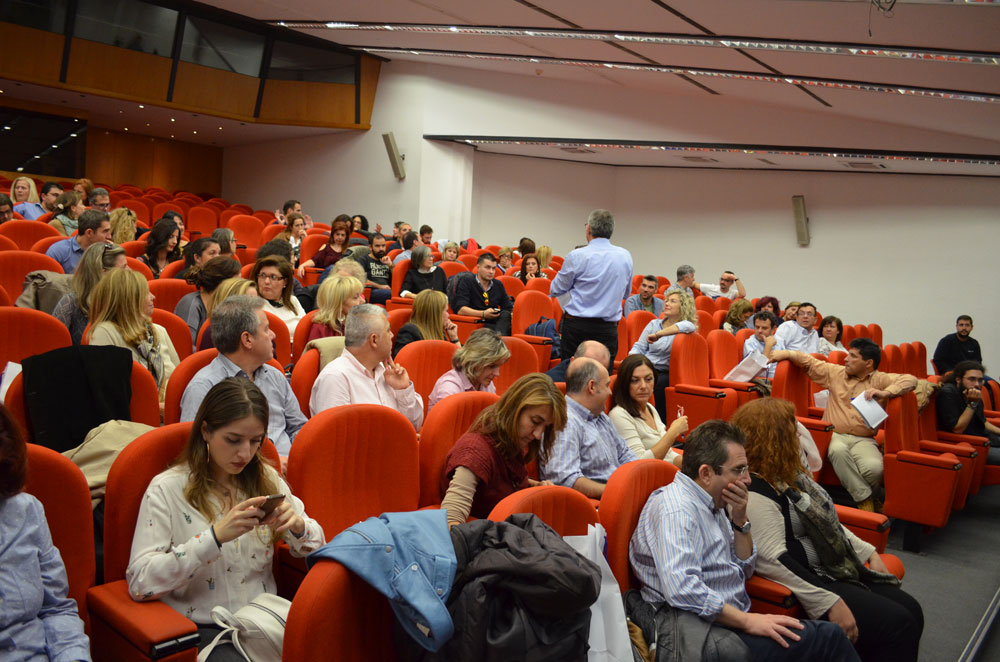 For the second consecutive year, the University of Piraeus hosted the training seminar of "Teachers4Europe Ambassadors 2016-17" program.
The action is being implemented by the European Commission's Representation Office in Greece in collaboration with the Educational Radiotelevision of the Ministry of Education, Research and Religious Affairs and the Laboratory of Education Policy, Research, Development and Interuniversity Cooperation (ERDIC) of the Department of International and European Studies, University of Piraeus. The action is also supported bt the Information Office of the European Parliament in Greece.
During this two-day seminar, which took place at the Conference Room of the University of Piraeus on the 29th & 30th of October, institutional representatives and academics brought the participants of the "T4E Ambassadors" network up to speed with all the ongoing developments in the European Union issues. An important learning tool of the training two-day was the method of peer learning, during which many of T4E Ambassadors took the stand and shared valuable experiences, know-how and best practices with their colleagues.
"The aim of "T4E Ambassadors 2016-17" program is to enhance the T4E network with regional and trained multipliers/ambassadors in the primary and secondary education. "T4E Ambassadors" will function as multipliers and they will support with trainings/assignments of the new T4E candidates of primary and secondary education in their regions."