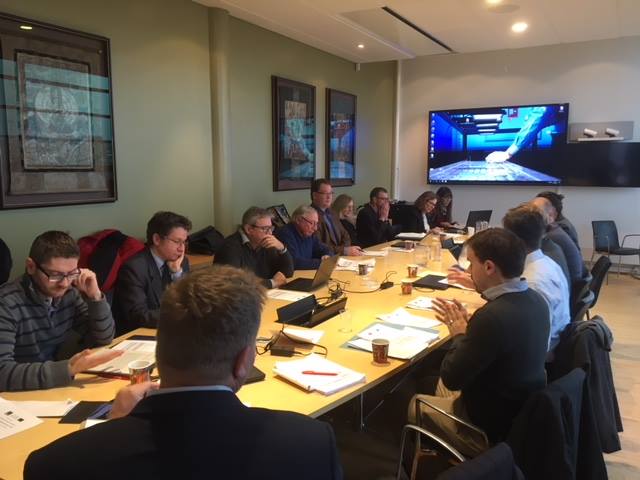 Differentiated integration after 'Brexit', 22-23 November 2017, University of Agder, Kristiansand. Dr. F. Asderaki presented a research about Brext and Knowledge Policies.
An intensive intellectual exercise along with Frank Schimmelfennig (ETH Zürich), Dirk Leuffen (University of Konstanz), Katharina Holzinger and Thomas Malang (University of Konstanz), Benjamin Leruth (University of Canberra), Stefan Gänzle (UiA) and Jarle Trondal (UiA), Andrew Glencross (Aston University), Øyvind Svendsen (University of Copenhagen) and Rebecca Adler-Nissen (University of Copenhagen), Cristina Fasone (LUISS, Rome) and Diane Fromage (University of Maastricht), Michael Johns (Laurentian University), Cristina Juverdeanu (King's College, London), Paul James Cardwell (University of Strathclyde), Thomas Henöckl (UiA), Eleftheria Markozani (University of Piraeus), Paul Gillespie (University College Dublin),Adam Szymanski (University of Warsaw).
Many thanks to the hosts and specially to Anne Elizabeth Stie, Head of the Department of Political Science and Management (UiA).